Santa Rita Hills AVA
A pictorial essay
page 2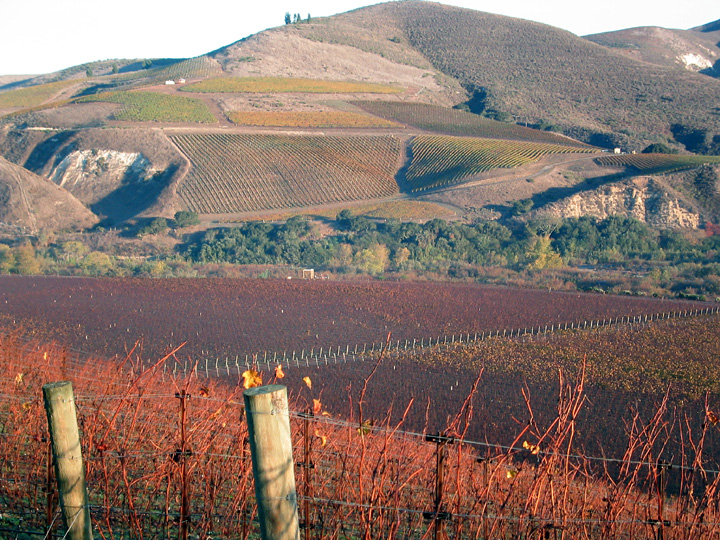 Fiddlestix Vineyard (foreground), stretches toward the Santa Ynez River. (Background) Grapevines form a quilt-like pattern at Sea Smoke Vineyards
Above: Spanish Moss hangs from a tree at Sanford & Benedict Vineyard.
Right: double rainbow over the Santa Rita Hills

Above: old growth timber recovered from a logging mill was used in the construction of Sanford's La Rinconada winery

Above: an early morning fog moves down the Santa Ynez River bed, between Fiddlestix and Sea Smoke Vineyards.
Right: Sea Smoke Vineyards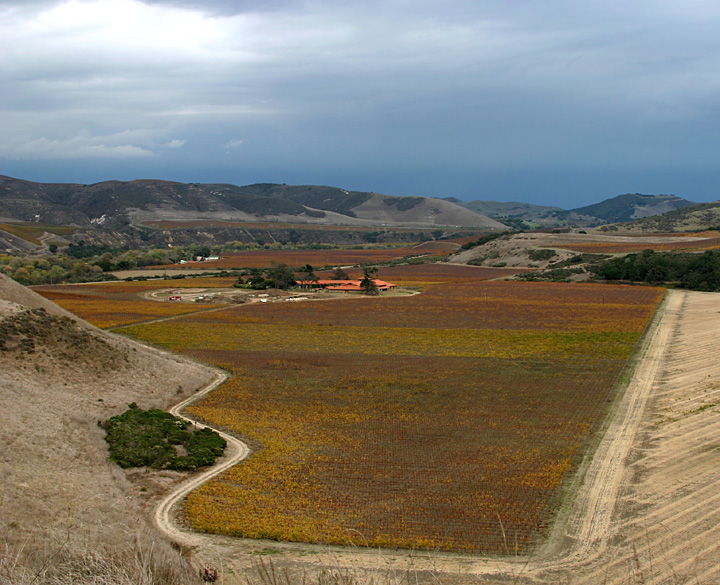 Sanford's La Rinconada Vineyard, viewed looking northeast. The winery (center) was built using 100,000 adobe bricks that were hand-made on site.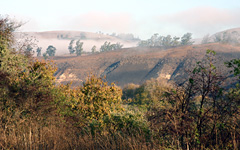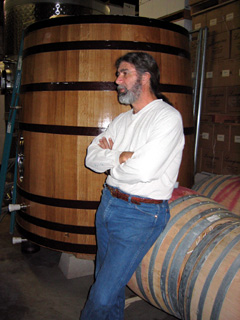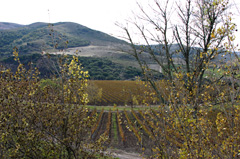 Top: fog billowing into the valley
Middle: Rick Longoria
Bottom: the benchlands - Sea Smoke Vineyards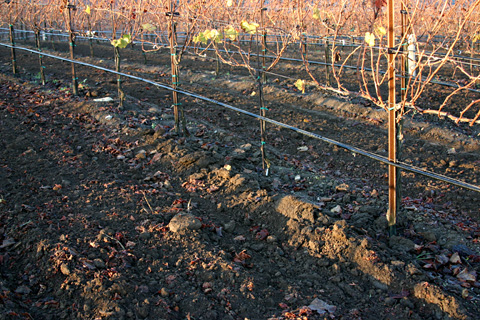 Above: Black loam soil at Fiddlestix Vineyard. Below: Fiddlestix Vineyard drops downhill onto the benchlands of Santa Ynez River.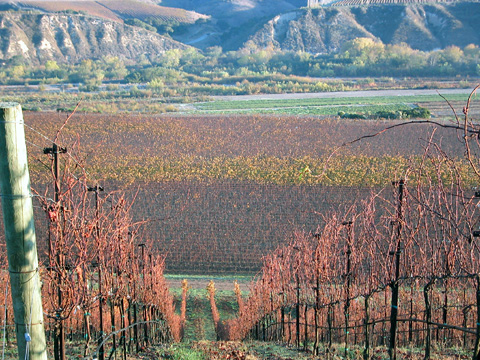 ---
---
Copyright © 1993 - 2004, Eric Anderson -
All rights reserved
No original material may be reproduced without written consent
Mail & Comments - Eric Anderson